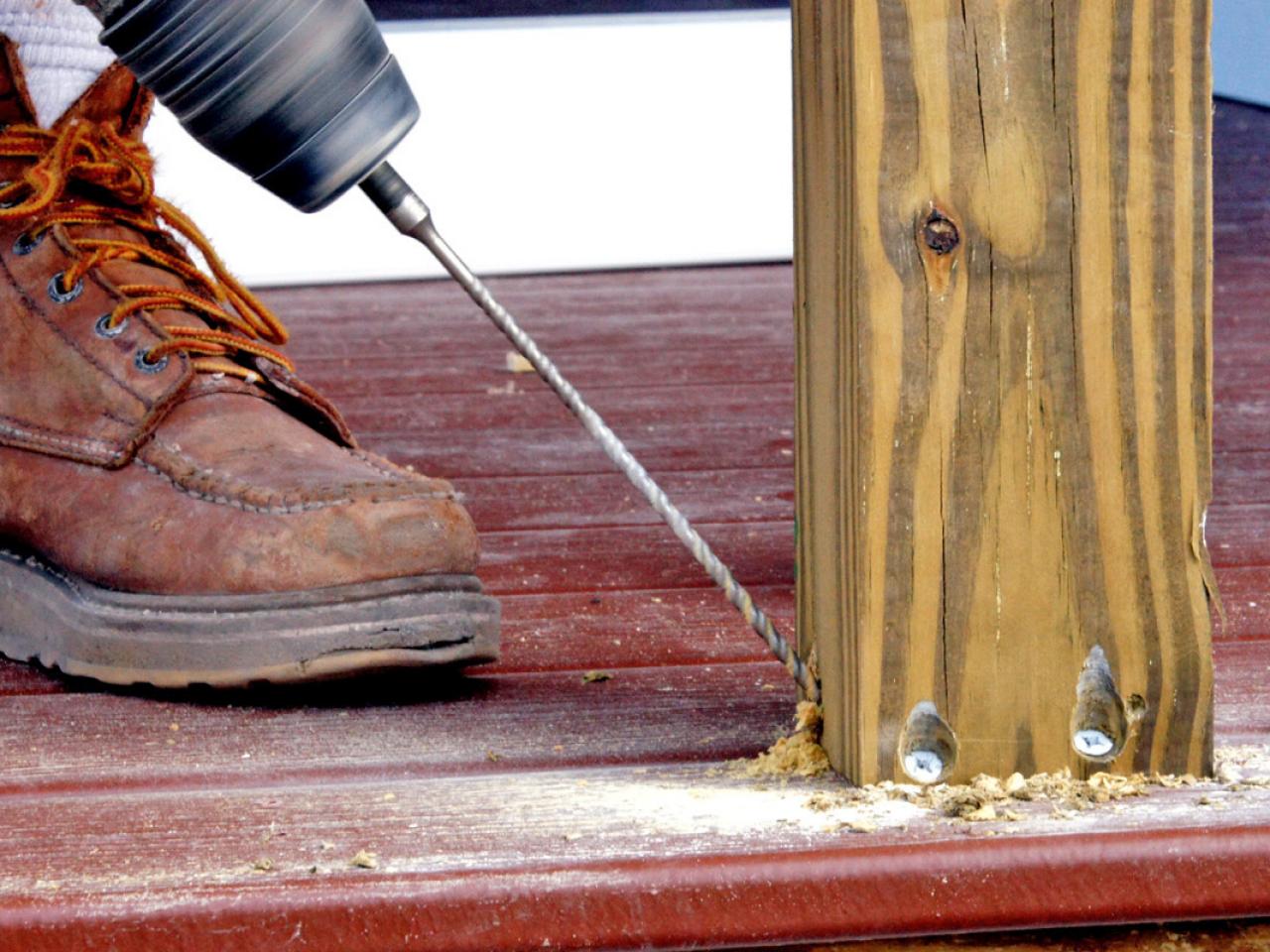 Deck post installation is one of the most important aspects of the deck building process. Installing deck posts the right way will lead to your deck remaining sturdy and reliable for the foreseeable future. There are several steps can help lead to your deck posts being constructed free of mistakes. If you're not sure about whether or not you're capable installing the deck posts yourself, feel free to contact the deck building professionals at O'Leary & Son's.
While time consuming, deck post installation isn't something that can be avoided during the deck building process. The first step entails digging holes six inches deeper than the required frost line depth specific to your home's location. For the digging portion of deck post installation it helps to use a power auger and to call 811 to make sure there are no underground utilities in your way. Before you finish digging, make sure to measure so you'll know for certain whether or not you've dug to the correct depth. Measurements are a vital aspect of making sure you properly install the right size deck post. Once you've made certain that you've dug to the correct depth, feel free to lay out landscape fabric and cut post hole openings. Afterwards, you'll be able to add gravel over the fabric which helps with drainage and to prevent the growth of weeds.
Once you've been able to lay out the holes for the posts, pour six inches of all-purpose gravel into your postholes, then pack the gravel tight by using the end of a wooden post. Once that's done it's advised to use a pen or a pencil to mark a new form a few inches above the ground. You can use the mark spot to cut the form down with a handsaw after you pull the form from the hole. Then, you can see if it's level by setting the cut portion into the hole. Mix your concrete solution well before filling the form halfway.
Once you find that the concrete has dried completely, secure the post brackets with washers and nuts. Place pressure-treated posts onto the brackets before making sure they're level and secure with screws that ensure the structure's security. One of the best ways to check for security is by checking the end tag. Deck post installation is one of many vital steps involved in building a deck. Having a thorough understanding of the steps that go into building a deck post will go a long way in providing security and security for your deck. Taking that into consideration, deck post installation is a task best completed by experts.
If you plan on building a new deck, reach out to O'Leary & Son's today to find out what some of the most reputable Colorado Springs Deck Builders can do for you. O'Leary & Son's prides itself on the quality of deck building projects we've completed for homeowners throughout the decades. If you're looking for a deck builder in Colorado Springs you can rely on to build your deck with precision, don't hesitate to contact O'Leary & Son's today!